Amenities & Features
Our award-winning Shorehouse design is now available in a one-bedroom, one-bathroom version that is ideal for downsizers. Shorehouse One features striking timber panelling to the facade as well as raking ceilings throughout, enhancing the spaciousness and flow of the home. The open plan kitchen, dining and living makes Shorehouse One ideal for those who love to entertain.
Open Plan Kitchen, Dining & Living
Centralised kitchen with overhead cupboards and stone benchtops
Stunning Modern Elevation
Architecturally designed elevation with expansive timber panelling
Spacious Bathroom
Featuring double-sized shower and Caroma finishings
Raked Ceilings Throughout
Adding to the spacious feeling in the home
PIQUE Specification
The PIQUE philosophy is one of delightful curiosity. Find more to delight, inside and out, with the range of PIQUE standard inclusions.
We create beautiful bespoke homes, built to PIQUE standards
PIQUE brings industrial innovation to a modern design sensibility. No matter your needs or living requirements, there's a home that will meet your expectations of comfort, design sensibilities and our commitment to quality. You've never built a home quite like PIQUE.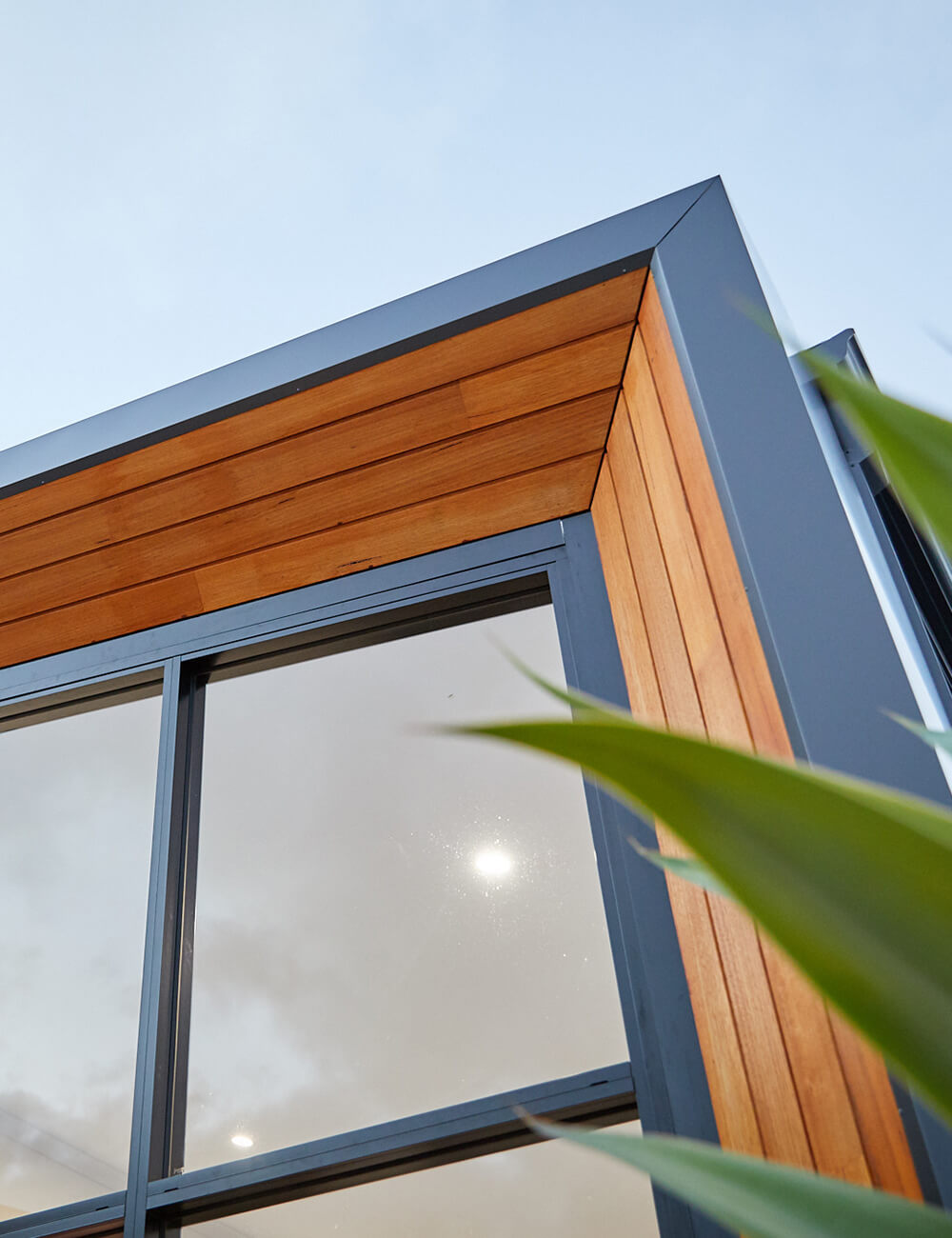 With over a decade of experience in designing and building homes using fabrication technology, PIQUE now brings the modular building methodology to the premium homes market. Beautiful homes, made bespoke, with PIQUE.